Bank Bottom Mill 1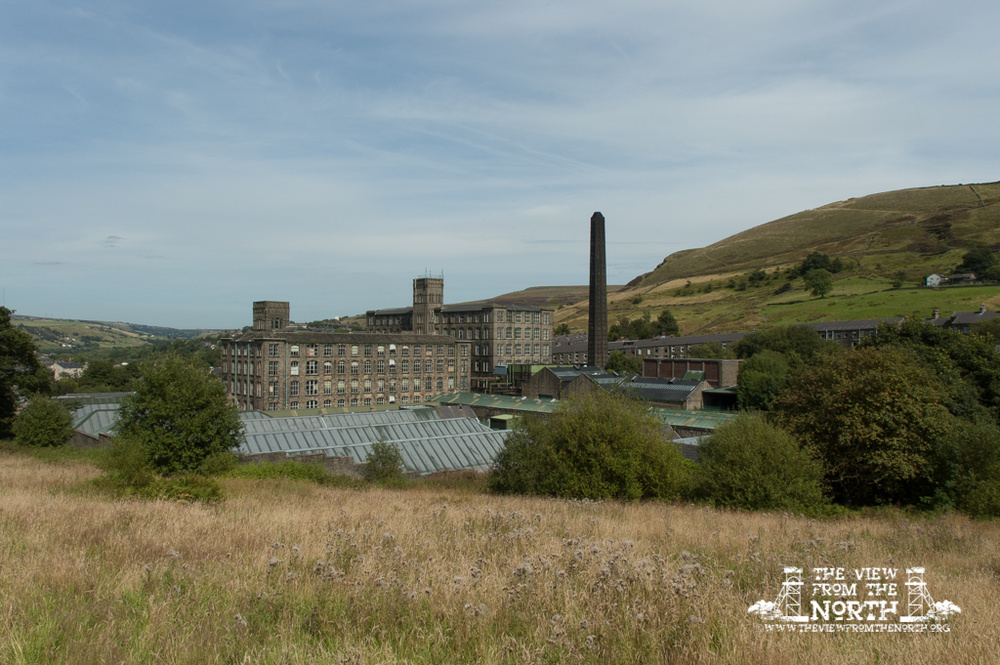 According to the Marsden History Group Website, in 1936, the mills covered 14 acres, used 680 looms and 43 carding machines, and employed 1900 people.
Bank Bottom Mill is a huge complex in Marsden, West Yorkshire, and home to John Edward Crowther Ltd. The mills shut with the loss of 244 jobs in 2003, but are still occupied by the company.
Comments
By peter holden:
Great photos.Looked down at this view yesterday with the walking club.You have captured it in all its glory.Well done.Great web site.
By Gerald Senior:
My Grandfather Joseph Dobson, worked for J E Crowther as his coachman and then his driver until his retirement. My mother Dorothy worked in this mill from the age of 14 in 1914 until she married my father in 1923.
By richard hancock:
I worked there for 14 years and found it OK for abit but got boring nobody seemed to care what you did just as long you got your work done that day
By Walter Matthews:
My grandfather work before they came to Canada in the 1930s. What site to see was by there when i went back in 2003 but was closed.
By David Windle:
Great Picture. My mother was a worsted mender at Taylor and Lodge's(Rashcliffe Mills). I remember when I was small cloth pieces being delivered to our home so she could mend them there while also being able to look after me.I left Huddersfield in 1983 but I look back with sadness when I think of the great industry we had in the town and to see what a shadow the textile industry now is compared to how it was. Does anybody know what other business interests J.E. Crowther had? He is listed as businessman and millowner. Regards, David