Horwich Loco Works 9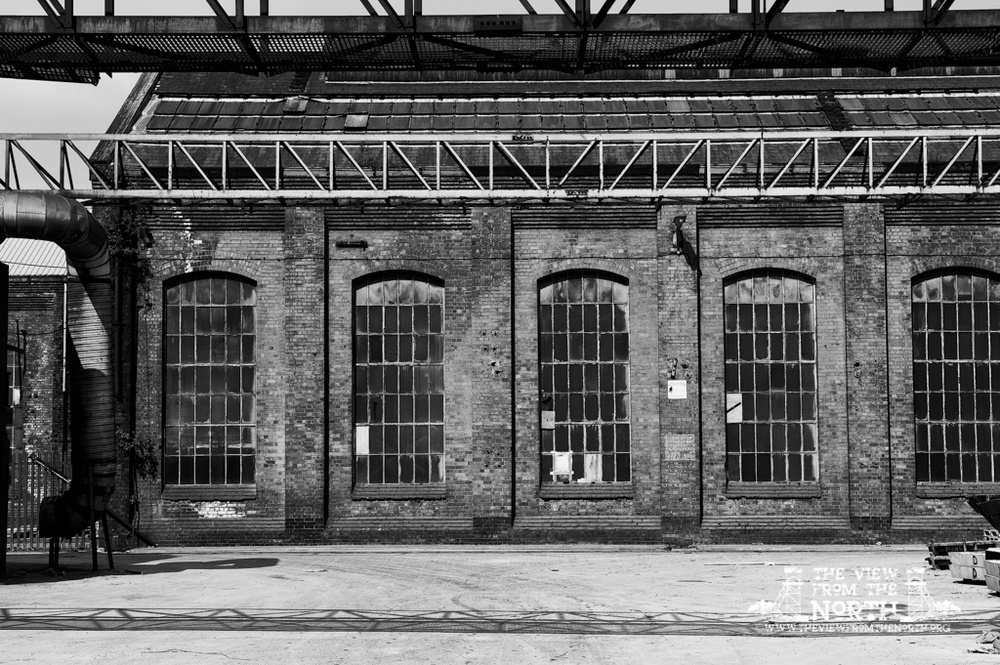 A photo of a space. This space was actually once part of the erecting shop, but less than five years before the works shut, this section was demolished to build a traverser so that electric multiple units could be brought in and processed through the north end of the shed. Wheel Shop in the background.
Comments
By neil spencer:
worked at horwich from 1974 to 1982 in the millwrights shop on the garage side,looks a sad place now,shame they closed it,it gave alot of work to people in and around the area,thatcher called it progress,to take peoples livelyhoods away from them,cant see it myself...shame.
By p westhead:
served my apprenticeship in electrical maint shop.I am amazed to see it on this site Brings back happy memories.
By alan gordon:
i believe i was the one of the first to be made redundant in 1962 soon as i turned 21 after serving my apprenticeship as a boilermaker in the boilershop, there was 2 more lads as ,well Wilfred Morris and Anthony Cowburn, i have 1 or 2 stories to tell about my time at the loco works, great days
By Dennis Gent:
started in 1955 as a office boy, used to get pies and chips etc for the foundry at lunch, then moved into a apprentichip fitting and welder, also got day release. Then came Beeching typical tory did not like people going to work, once the UK had a mighty railway system now the UK cannot produce a steam engine, who said to privatise would bring work. However many happy memories from the time at Horwich Loco, must revisit before the site gets developed
By Chris Gibson:
Started in the training school as an apprentice on 15th August 1980. Then trained as an apprentice vehicle builder working mainly in the wagon shop before moving to the carriage works in York as an indentured apprentice. Lost my job twice in 1985 and so, as several of my fellow apprentices also did, I joined the police. Still remember my grandad telling me I had a job for life at the loco works. Have visited the site a couple of times since and will go back for one last look.
By Gordon Cooper:
Started in Sept 1945 in the tin shop before continuing my fitter/Turner apprenticeship in the machine shop and erecting shop with evening classes at the mechanics institute.On returning from national sevice I worked in the Erecting shop as fitter, inspector and foreman before being appointed,in 1969, to a management post at HQ Derby.In 1973 I was appointed chief industrial engineer at Crewe works where I was responsible for the staff planning the building of the HST. In 1978 I returned to Derby BREL HQ before being seconded to the Egypt Railways for two years as production consultant,returning to become chief industrial engineer Derby. With privitisation pending in 1984 I took the oportunity to accept a consultancy with the Bangladesh Railways before taking early tetirement in 1986. Although I have had a very interesting career my memories of Horwich works remain most vivid particularly the many friends I had. Horwich works had the reputation throughout BREL management staff as being a happy and welcoming place to work.